From a plea in The Stage newspaper in 1963 asking for items of Music Hall interest to be sent to the Society for safe-keeping, the archive has grown considerably. Today the archive consists of photographs, posters, sheet music, playbills, original art work, programmes and the personal items of many artistes. There is also a sound archive, a substantial book collection as well as our respected journal, The Call Boy. The archive is currently housed in commercial storage in the suburbs of London.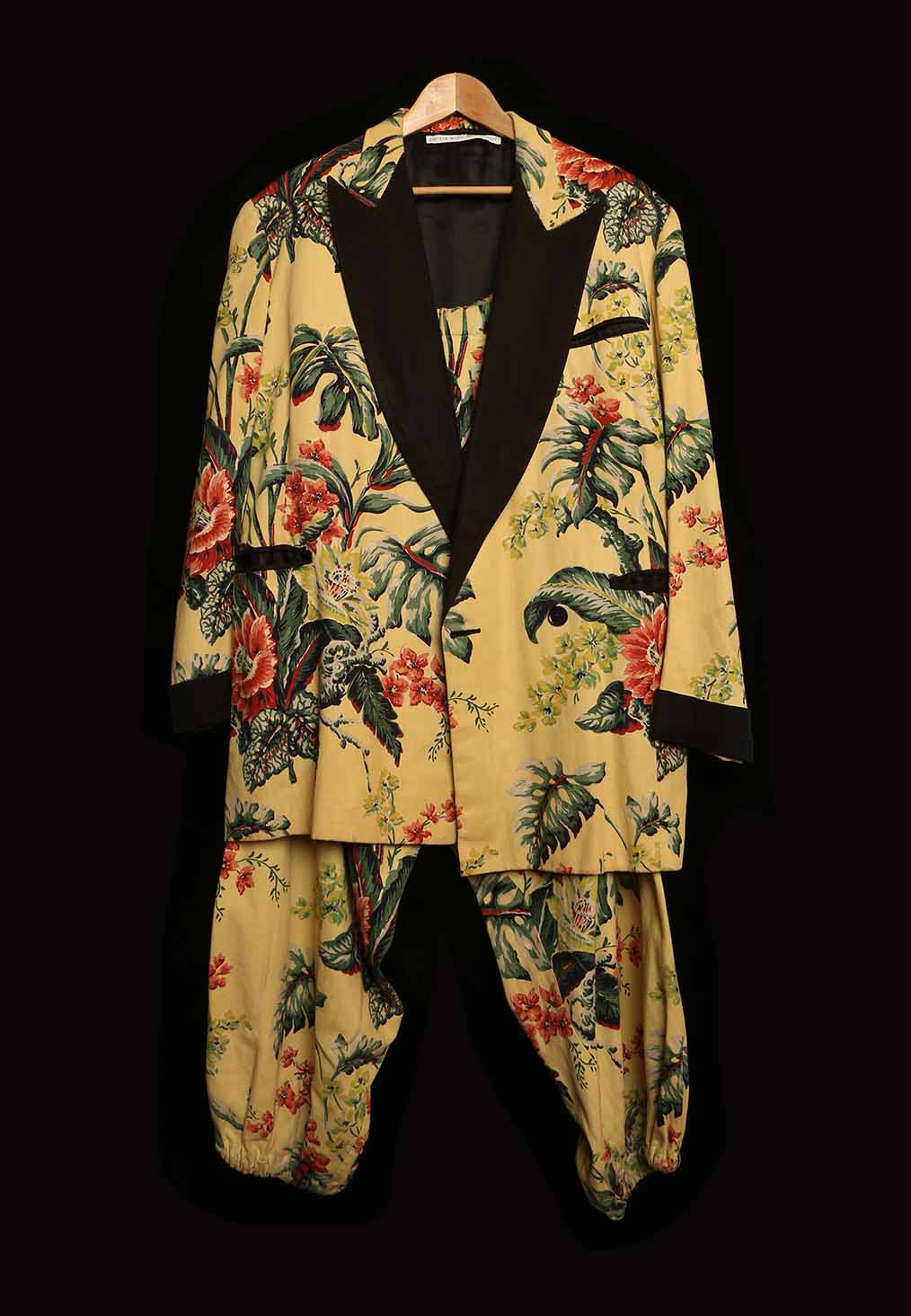 We would love to hear from anybody who would like to donate items to the Society from the Music Hall and Variety eras. Every item in the archive has been donated and there would be no archive today without the generosity of our members and the general public. Please do not hesitate to contact us if you have something you think we may be interested in contact@britishmusichallsociety.com.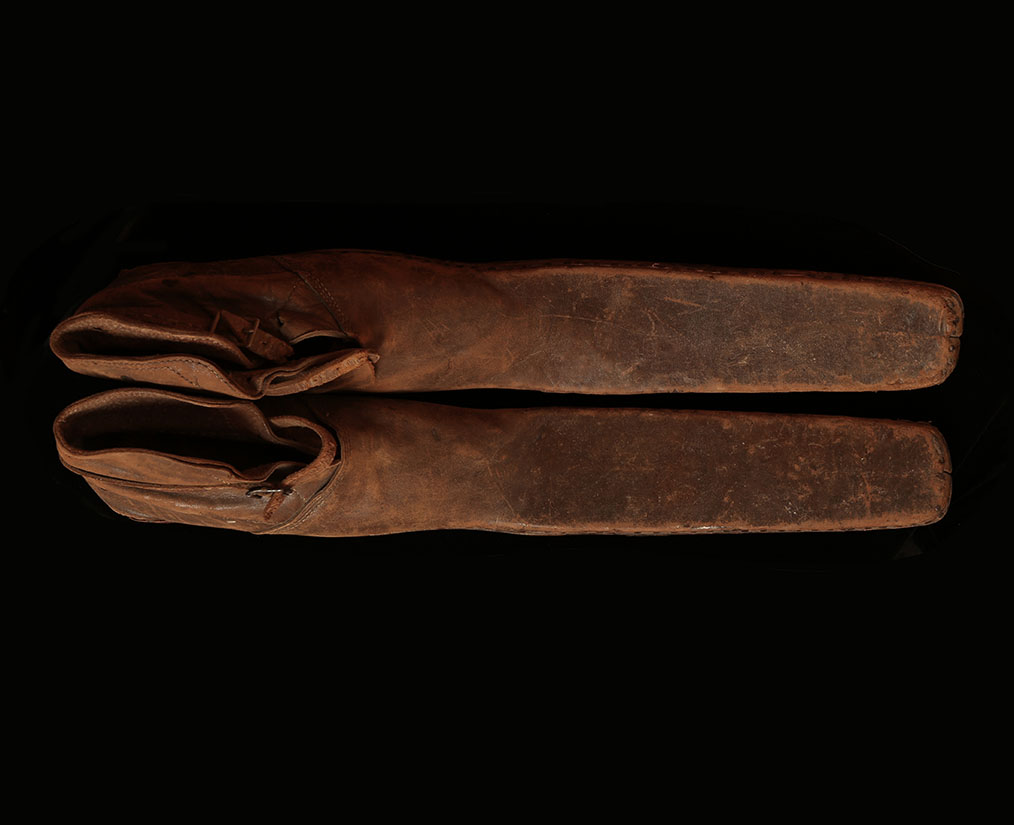 If you are looking to research a particular music hall or variety artiste or music hall song, we have created two research guides which provide a selection of useful tips and websites to help you, as well as a listing of articles and obituaries from The Call Boy.
---
The images on this page show some treasured items from the collection:
Top: Suit worn by Max Miller, 'the Cheeky Chappie.'
Middle: A pair of boots worn by Harry Relph, better known as acrobatic 'big boot' dancer, Little Tich.
Bottom: The prop moustache of Harry Tate, famous for his Music Hall Sketches, 'Motoring' and 'Fishing.'
Photographs by Andy Hollingworth.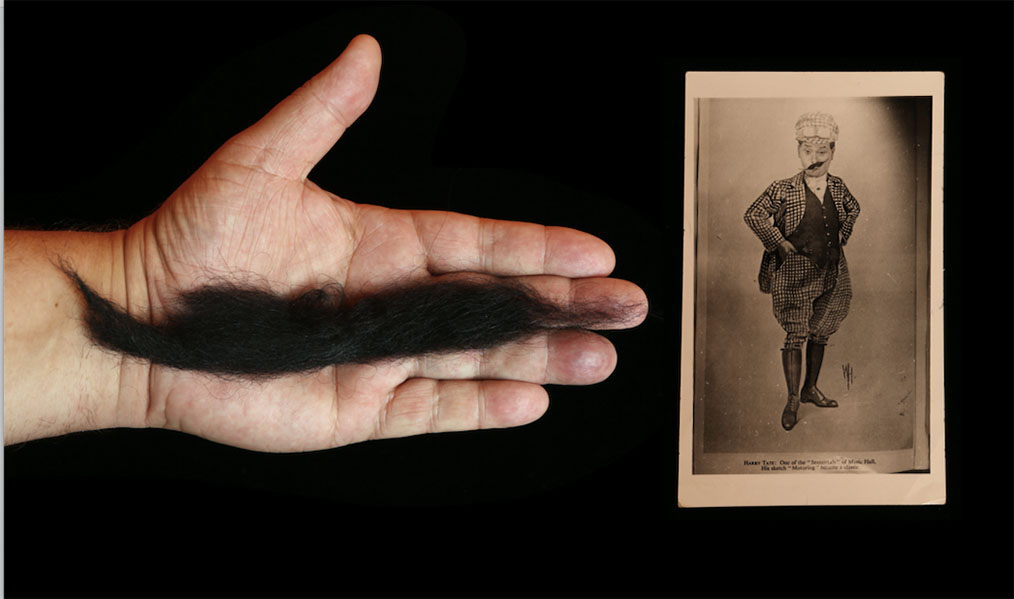 Research Guides and Information